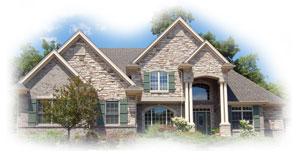 Welcome!
Commonwealth Valuation, LLC serves central/southwest Virginia with real estate appraisal services. Roanoke, Salem, Forest, Bedford, Smith Mountain Lake, and the Blue Ridge Region are located within the service area.
If you're ready to order, click on the "Order an Appraisal" link at the upper left of this page.
If you're considering an appraisal, please read on!
The following Virginia counties make up our service area: Roanoke, Bedford, Botetourt, Franklin, Floyd, and Craig, plus the Cities of Roanoke, Salem, Bedford, Forest and the Smith Mountain Lake Area.
To order an appraisal on-line, click the "ORDER AN APPRAISAL" button at the top left of this page
You can expect fast, secure, on-line appraisal ordering directly from this web site.
In addition, you can download your completed appraisal report and check the status of the appraisal from this site. You can enjoy continuous appraisal tracking, frequent status reports and electronic delivery of appraisal reports through e-mail, the Mercury Network (tm), or uploaded to a client web site.
Our primary focus is on residential real estate appraisals for the following uses:
Mortgage financing
Corporate employee relocation
Estate settlement
Court litigation/Expert witness
Asset valuation for pre/post foreclosure
Valuation of property damage, loss, replacement cost for insured real property
Individual or personal use
Personalized Service, A Wide Spectrum of Services, Knowledge of the Market
Clients appreciate personal service. We tailor our service to meet the specific needs of our clients. Whether it means a quick turn-around time for urgent appraisal assignments, providing follow-up information in an appraisal report, or simply answering your questions, we make the extra effort to give you the service you need. In all cases, you can expect accurate, well-supported appraisal reports which meet the highest industry standards, and a commitment to strict ethical standards in the appraisal development and reporting.
For mortgage-related appraisals, we have appraisers on staff who are qualified and current in Conventional and FHA appraisal products, and are fully familiar with recent changes in mortgage loan programs. We also have appraisers on staff who are members of the Veterans Affairs fee panel of appraisers for VA loans. Fast turn-arounds, accurate, reliable appraisal reports, and personalized service with secure on-line ordering, tracking and delivery.
Geographic competence is a current buzzword, but it's been our commitment since Earl Robertson founded the business in 1965. We serve only our local market area. We are affiliate members of the Roanoke Valley Association of Realtors, and the New River Valley Association of Realtors, both providers of Multiple Listing Services. And we are members of the Better Business Bureau.
A Word About Technology
You deserve advanced on-line ordering and delivery of appraisal products.
It may surprise you to learn that appraisers are among the most technically advanced service providers in the real estate industry.
Check out the "technology video" on this site. We utilize appraisal office software by a la mode, inc. (tm), which provides us with the highest level of integrated appraisal tools currently available, with advanced digital photography, on-line mapping, flood hazard data, digital sketching and several options for electronic delivery of appraisal reports. In addition, a la mode offers technology training for appraisers, and provides "24/7" technical support.

We now offer a connection with the Mercury Network, an Internet portal which allows you to order appraisals, check status of orders, send updated information, and receive finished appraisal reports, all in a secure, confidential Internet environment. This new technology is available exclusively through a la mode, inc., and we offer it in our service area. Contact us for details on this new service, or click on the link at the top of this page for on-line appraisal ordering.
Thanks for visiting! We look forward to hearing from you and to serving your
appraisal needs.